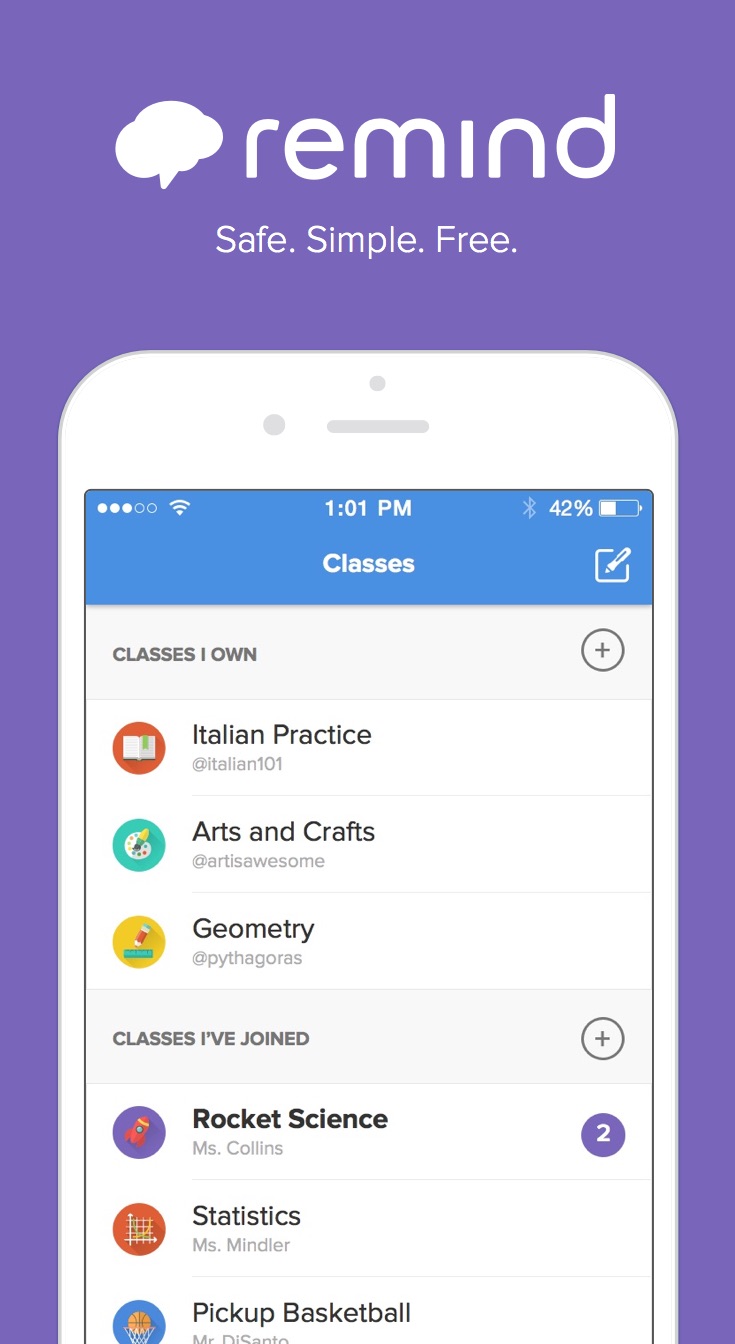 If you're not already using Remind (formerly known as Remind101) in your classroom, I would highly suggest that you check it out before writing your back to school welcome letters. Remind is a great system that allows teachers to send messages to whole classes or small groups of students and parents via text or email. Through the website or mobile app, teachers can create an account and invite students and their families to sign-up without either group being able to see anyone's personal cell phone numbers. I liked how I could see the names of my message recipients, but no one had to deal with the privacy issues of visible personal contact information.
In the past year, Remind has added cool features like the ability to send messages to smaller subgroups or attach photos or documents directly to the text message. I also loved that I had the ability to draft and schedule messages to be delivered at a future date/time, so I wouldn't end up forgetting to send a message while I cooked dinner or was working out at the YMCA. Tons of teachers and coaches are using Remind in new ways, and I know they like to hear feedback about how their program is working.
Good luck as you all head back to school!